The end of my sailing season last year wasn't exactly a great success...
On my last practice day before going to England before the Laser Masters Worlds,
I broke my lower mast section
.
Then
at the Worlds
I was outmatched by the conditions and laid low by a stomach bug.
To add insult to injury, on returning from England, I sailed in one of my all-time favorite regattas, the New England Masters, using my brand new mast that I had bought to replace the broken one, and
the bloody thing bent
on the first day of the regatta.
It's enough to make anyone fly off to the BVI and drink lots of rum and
take up catamaran sailing
, which is basically what I did in December.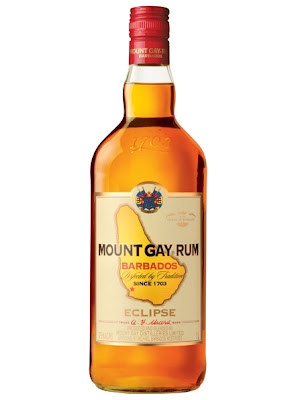 Rum
But 2011 is a new year, a new season. So a few months ago I made a list of all the cool regattas I would attend this year and even posted them as
a page on my blog
so I wouldn't forget. But, being somewhat intimidated by the length of the list of regattas in New England, I also wrote a post
The Problem With New England
asking you, my readers, for some creative excuses NOT to attend some of these events. As it happened, I managed to think of excuses all by myself to avoid sailing in the first six regattas on my list. I am too embarrassed to actually tell you what my pathetic excuses were. I do have some pride.
But this weekend it is the Atlantic Coast Laser Masters in New Bedford. Woo hoo!!!
I actually wrote about this regatta back in January,
This is HUGE - ACLM in MA
, although to be fair it's really a parody of Craig Russell's gushing, overenthusiastic post on
H2uh0 - Bonehead Moves on the Water
about the announcement that some pontoon boat event was coming to his home town.
For some reason that escapes me I apparently registered for the Masters a few weeks ago and I guess I must have already paid the entry fee so, being a mean old bugger, none of my usual weak excuses for not racing in it are going to be good enough. It's looking like I am actually going to have to do it.
Once this realization dawned on me I decided I ought to do some serious training before taking on the Atlantic Coast's finest Laser Master sailors on the natural amphitheater of Buzzards Bay. So on Tuesday I headed down to Seapowet Beach and did a mega-workout on the Sakonnet River to prepare my mind, body and soul for the trials of the weekend. I must have done at least ten gybes, and maybe as many tacks. I did some leeward mark roundings and at least a couple of windward mark roundings. I drank at least a pint of Gatorade. Man I worked hard. After a whole hour of sailing I decided it was time to head home for some margaritas on the deck with the Tillerwoman. Phew!
Margarita
Oh, shit! I forgot to do any practice starts. But, hey, starts don't really matter in Laser regattas, do they? I'm ready. Bring it on!
Wait. That's not a margarita. That's Marguerite de Valois. How did she get in here?