The Laser Radials Womens Worlds are being held in Oman this week.
All the world's top women Radial sailors are there - including the contenders for medals at the Olympics next year.
After ten races, going into the final day, Anne-Marie Rindom (DEN) and Evi Van Acker (BEL) are tied on points, with Marit Bouwmeester (NED) the reigning World Champion and silver medalist at the London Olympics in 2012 just four points behind these two.
Anne-Marie Rindom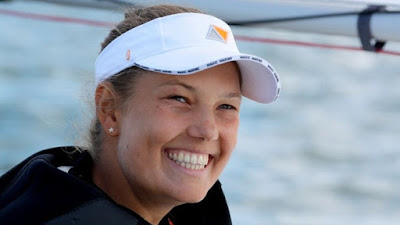 Evi Van Acker
Marit Bouwmeester
Who will be the new world champion?
Will these women be among the medal winners in Rio!?