Clay Johnson

is on a quest to represent the United States in the Laser class at the 2012 Olympic Games. They say that some people are great sailors but can't write well about the sport; others are wonderful writers but only mediocre sailors. Clay is that rare individual who is both a top sailor and a good writer. You can follow the ups and downs of his Olympic campaign at
Clay Johnson Sailing.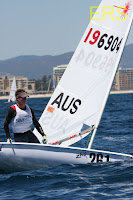 Ashley Brunning

from Australia is also focused on winning a place at the Olympics in 2012. As well as writing about his training and regattas he shares with us some occasionally humorous details about his international travels and frank insights into his efforts to secure funding and cope with injuries. Follow him at Ashley Brunning - 2012.






Brent Burrows

of the Bahamas only recently moved into the Laser class. His
enthusiasm for the sport of sailing, and for Laser sailing in particular, shine through on his blog. His recent trip to Florida for the Orange Bowl Regatta taught him that he has a long way to go before reaching the level of Clay and Ash. But he's only 16 and we might just be following

his

Olympic campaign a few years down the road. Check out his writing -- and his videos -- at SailFast13©.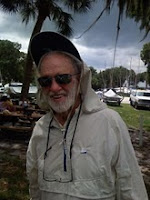 Sam Chapin

says he is an old guy who has sailed Lasers for a few years, does it locally, and encourages others to join him. It seems that his blog started as a way to pass on to a larger audience the tips he had been sending in emails to his local fleet at Lake Eustis in Florida. In a year he has assembled a treasure trove of practical Laser sailing advice, mainly of value to beginners and the average club sailor. I hope he keeps on telling us all How to Sail the Laser.






Jay Livingston

is another older guy (or Master as we euphemistically call ourselves in the Laser class.) His Laser Sailing Notes are reflective and philosophical. I often find myself being stimulated and inspired by his musings on such diverse subjects as fitness, mental attitude, equipment and practice. I'm hoping for more of the same in 2010.


So that's my "five Laser sailing bloggers to watch in 2010."

Are there any others you would add to the list?